Home
The Ensemble
About
Groups
Praise / Press
Press Center
2000 Tour
1999 Tour
Ensemble
Gigs
Performers
Set Lists
Scores/mp3s
Photo Gallery
Credits
1998 Tour
Core Ensemble Members
Joseph Zitt's texts and music have been performed across the country. His book Shekhinah: The Presence was published by Metatron Press. He has created multimedia works with the Human Systems Performance Group and sound poetry performances with Question Authority, the. He is a member of the new music vocal ensemble Comma, and can be heard on their CD (voices). He founded and manages Silence: the Internet John Cage Mailing List, and develops technologies for human empowerment near Washington, DC.
Composer, performer and teacher Tom Bickley uses recorders other early European wind instruments, voice, electronics, and found sounds. He draws on improvisation, cycles of breathing, and live digital processing to encourage creativity in listeners and performers. As a recorder player he explores extended techniques such as the production of chords and simultaneous singing and playing. In early music he works primarily with medieval repertory and its rich tradition of improvised ornamentation. Douglas Cohen in NewMusNet described Bickley's Sommersmusic for alto recorder and electronics as "...a haunting and sometimes disturbing work."
Based in Houston, Texas and Washington, DC, Bickley teaches at the Capitol Hill Arts Workshop, and assists with the multicultural liturgical music at St. Stephen and the Incarnation parish. With the new music trio Comma, he performs original compositions and works by John Cage, Pauline Oliveros, and other 20th century composers. With shakuhachi player Nancy Beckman, he explores free and structured improvisations as the duo Gusty Winds May Exist. Born in Houston, Texas, Bickley's degrees are in music, liturgical studies, and information science. He studied African American sacred music with J. Jefferson Cleveland, recorder with Scott Reiss, Gregorian Chant with Ruth Steiner, and Deep Listening and composition with Pauline Oliveros. His works have been heard live and on radio in Washington, DC, Maryland, New Jersey, New Mexico, New York, Pennsylvania, Texas, and Germany.
Christopher Soden, Director of the Dallas Poets Community, introduced Tim's work at the 1995 Autumn Equinox Poetry Gala as "a fusion between Laurie Anderson and George Orwell." He later amended his comments in a review of Mr. Wood's book Voices: "After reading Voices: painting with words, I stand by that diagnosis, with perhaps a bit of Rod Serling thrown into the mix." Tim has read or performed at events in Texas, New Mexico and California. His work has been exhibited in Texas, Illinois, New York and Colorado. He's been published in numerous print and internet magazines over the last ten years. He's currently Managing Editor of Negations: An Interdisciplinary Journal of Social Criticism, the Word: the monthly guide the arts in Dallas (soon to be artsDFW) and manages the Slam! listserv. He currently has three titles to his credit.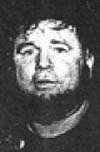 Thom is a touring poet with numerous tours to both England and Australia to his credit. He was one of the key players in the creation and establishment of the Austin International Poetry Festival and is currently Director of AustinUs annual Fringe Fest. He works with musical groups that include Works Gong (UK), Kangaroo Moon (UK), Glosso Babel (USA), We Are Alive! (Australia). In addition he has a long list of chapbooks and five CDs to his credit.
Fran Carris is a visual/video/performance artist. Recent poetry/multi-media credits include features at Club Dada in "Words in Motion." Poetry video credits include "Manifesto" and "Ignition". Other video credits include "Lady in the Dark" shown at the Dallas Video Festival and the San Antonio Museum of Art. Recent performance credits include a part in "An Evening of Artaud" at the Undermain and "Miss Goddess Goes To Tea" for the Dance For the Planet Festival. She is a member of C. J. Critt's "Angry Girl Sextet" who recently performed for the "Femmathon" in New York City at the Pulse Ensemble Theater. When she grows up she wants to retire from the telephone company.
Rod Stryker performs extensively throughout the state and is Editor of The Sun Poetic Times. Rod Stryker, unlike his California namesake, is not a Yoga Instructor and is not married to Cheryl Tiegs. We are pretty sure he is also not a fishing expert, has never played Matt McCandless on the day time soap Capital or almost anything else you may find about TRod StrykerU on the web.
Josh Ronsen is a musician, performance artist, and publisher based in Austin. The editor of the music magazine Monk Mink Pink Punk, as well as a frequent contributor to ND magazine, he has performed with the ensembles Brekekekexkoaxkoax and Batrachomyomachia, and with Michael Northam and John Grzinich and in last year's (members of) Comma (and friends). Online, he runs the Austin performance newsletter Austinnitus, created a comprehensive catalog of John Cage's work, and maintains a complete discography of Jim O'Rourke.
Austin-based musician and poet John Snyder has worked with Joe Zitt in the sound/poetry/improv group Empty Words and has appeared in numerous live and recorded performances across the country with long-time collaborator Tom Bickley. His poetry has been featured at the Austin International Poetry Festival and appears in the e-zine Webgeist. He holds degrees in music theory, computer science and philosophy. He studied composition with Robert Nelson, viola with Wayne Crouse and Steve Ansell, computer sound synthesis with Barry Vercoe, and Javanese gamelan with Jarrad Powell and Endo Suanda. He is currently Director of Music at St. Richard's Episcopal Church and co-teaches a class of 38 9-12 year-olds at Austin Montessori School.